Welcome
Dear Colleagues,
On behalf of the Organizing Committee, I have the pleasure of inviting you to participate in the 69th Congress of the Italian Physiological Society that will be held in Florence on 19-21 September 2018.
The meeting, sponsored by the University of Florence and Banca CR Firenze (Intesa Sanpaolo Group), will start in the Aula Magna of the University of Florence (Piazza San Marco, 4) and will be then located in the Conference Center of Convitto della Calza (Piazza della Calza, 6). Convitto della Calza is a charming location near Porta Romana, in the heart of "Diladdarno", the area of Florence on the southern side of the Arno river that Lonely Planet has recently defined as one of the ten "coolest neighbourhoods in the world". 'A city within the city', it is characterized by noteworthy art, craftsmanship and commerce; to walk along the streets of this ancient quarter —experiencing its unforgettable markets and craft shops— provides the opportunity to truly get to know and love Florence.
The scientific program will be stimulating and will be highlighted by the participation of distinguished scientists, by plenary lectures, symposia and workshops. The involvement of young physiologists will be strongly promoted.
A satellite symposium on "Novel optics-based approaches for cardiac electrophysiology" sponsored by the European Society of Cardiology will be held in Arcetri in the afternoon of 21 September and in the morning of 22 September. The symposium can be freely attended by the SIF Congress participants.
I hope for your enthusiastic participation and wish you to enjoy the scientific programme and a pleasant stay in a wonderful city.
Welcome to Florence!
Corrado Poggesi
Congress Chair
Local Organisers
Corrado Poggesi, Chair
Barbara Colombini, Co-Chair
Marco Linari, Co-Chair
Maria Caterina Baccari
Maria Angela Bagni
Elisabetta Baldi
Pasquale Bianco
Fulvia Bongianni
Marco Caremani
Donatella Mutolo
Gabriella Piazzesi
Massimo Reconditi
Chiara Tesi
SIF Board of Directors
Corrado Poggesi, President
Maria Marino, Secretary/Treasurer
Alberto Battezzati
Natale Belluardo
Maria Carmela Cerra
Egidio D'Angelo
Guido Ferretti
Marco Linari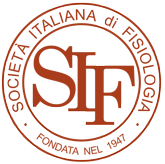 Certificates of Attendance are available through your personal mySIF area (myDocs tab).
Check out the Information page for details on the free satellite workshop
NtiCE 2018
"Novel optics-based approaches for cardiac electrophysiology"
DEADLINES
Symposia proposal:
4 June 2018
Abstract submission:
EXTENDED TO
10 July 2018
Early bird payment:
EXTENDED TO
10 July 2018
Online registration:
31 July 2018
Under the aegis of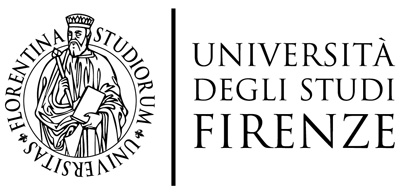 With the support of